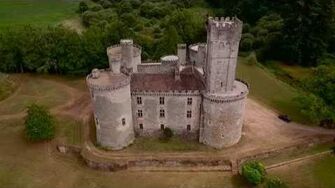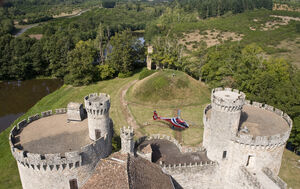 There are many historical and fictional locations in Time's Convert. Below is information regarding some of these locations as they relate to Time's Convert.
In the colonial era, a series of American protests against British taxes began that led directly to the American Revolution. The first wave of protests attacked the Stamp Act of 1765. The Boston Tea Party of 1773 dumped British tea into Boston Harbor because it contained a hidden tax that Americans refused to pay. The British responded by trying to crush traditional liberties in Massachusetts, leading to the American Revolution starting in 1775. (source: Wikipedia)
In 1683, eleven years before the Salem witch trials, Mary Webster was accused and acquitted of witchcraft. A mob tried to hang her, but she survived, as described in Cotton Mather's Magnalia Christi Americana.
Les Revenants: Philippe de Clermont built it to house Crusaders coming home from the Holy Land. Ysabeau gives Diana and Matthew this grand house in Limousin, France so they can spend time with the twins there as a family. Château de Montbrun is said to be the model for Les Revenants.
The Americans gained control of the colony following the 1803 Louisiana Purchase. They translated the French street names into English, with Rue Bourbon becoming Bourbon Street. New Orleans' economy was based on selling cash crops such as sugar and tobacco. By 1840, New Orleans was the third largest city in America. (source: Wikipedia)